About Monica Neely, DDS
A Caring Approach to Dentistry
At the office of Monica Neely, DDS, we believe patients should be treated the way we want to be treated – especially because the doctor herself experiences dental anxiety when she needs care! For that reason, we follow the "golden rule" in dentistry and do everything we can to make your visit pleasant and productive. We know a lot of patients have had bad experiences at the dentist in the past, and we try to address that. Equally importantly, we are not a corporate office. You will always see the dentist and not just an assistant when you visit. Dr Neely only sees one patient at a time, giving her full attention to the one patient in her chair. 
To schedule an appointment with our dentist in Edmond, call (405) 302-0100 today!
Receive Considerate Attention When You Arrive
When you enter our office, you'll be offered a cold beverage before you settle down to update your patient information. Because we know medical paperwork is annoying, we provide you and ipad where you can access past information and just ask you to make any necessary changes or additions.  We also strive to stay on schedule because we know your time is valuable. Though it rarely happens, when we're running late, we call or text you and let you know so you can adjust accordingly.
Choose from our menu of guest comforts:
Headphones
Sunglasses to protect your vision
Pandora radio
Televisions in front of the chair and above the chair
Headphones to watch a movie while being treated
Special lip balms
FREE Wi-Fi and beverages
Pillows and large fuzzy blankets, including knee support pillows
Hot aromatherapy towels used after every procedure and cleaning
Post-cleaning gift bag with a toothbrush, floss, and toothpaste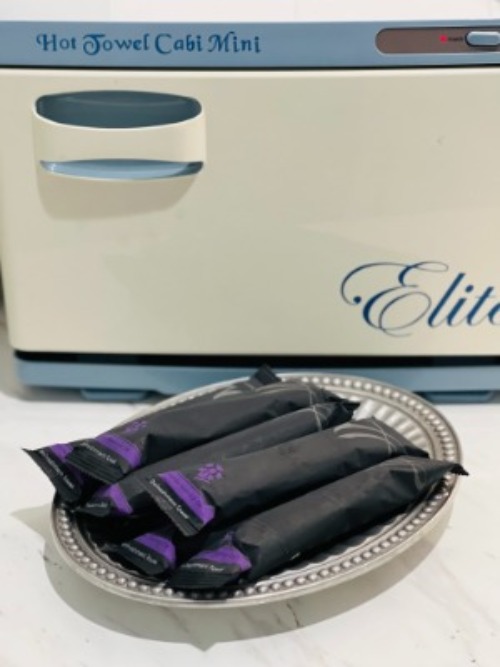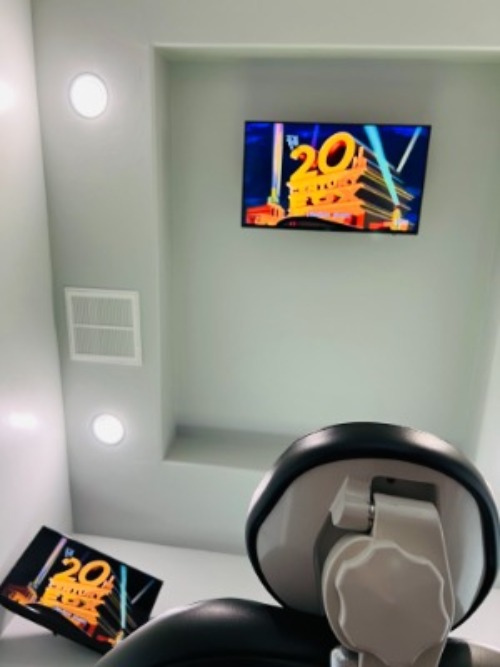 Enjoy Our Five-Point Approach to Your Comfort
Our approach is built around the five senses we are all familiar with:
Smell: We ensure the office smells "non-dental"
Feel: We provide warm blankets and hot aromatherapy towels after your treatment
Sound: We provide headphones so you can watch TV on the ceiling or listen to music; we also feature relaxing water fountain noises.
Sight: We keep all scary items out of view
Taste: After your session, we let you rinse with mouthwash to get rid of any chemical taste
Additionally, nitrous oxide (laughing gas) is available, and we also can provide an oral sedative with the nitrous. There's no rush. You'll get plenty of time for the medications to take effect and plenty of time after your session to close and rest.


Build Relationships Based on Quality & Honesty
As much as possible, we like to get to know you and what matters to you in your dental care. We understand that some folks just want to be able to chew comfortably while others are after a wonderful, perfect smile. We also understand that having family responsibilities may prevent you from wanting anything more than basic preventive care.
In any case, you will always receive the best we have to offer
Quality materials and dental labs
Infection control and strict OSHA sterilization procedures
Honest treatments based on what we would have done to our own teeth
"Dr. Neely and staff are always amazing! Their care for patients goes above and beyond any expectations I had!"
- Jordan P.
"Dr. Neely and her team have provided one of the best dental experiences I've had. From the time you arrive till the time you leave, this team makes sure you're comfortable and every question and/or concern is addressed."
- Dion H.
"Dr. Neely is so kind and does fantastic work. With an excellent staff and a beautiful office to put your mind at ease."
- Kevin T.
Why Choose Monica Neely, DDS?
Stunning Smiles Guaranteed
We Have the Expertise
We Prioritize Your Comfort
We Promise Truthful & Honest Diagnosis
We Build Relationships