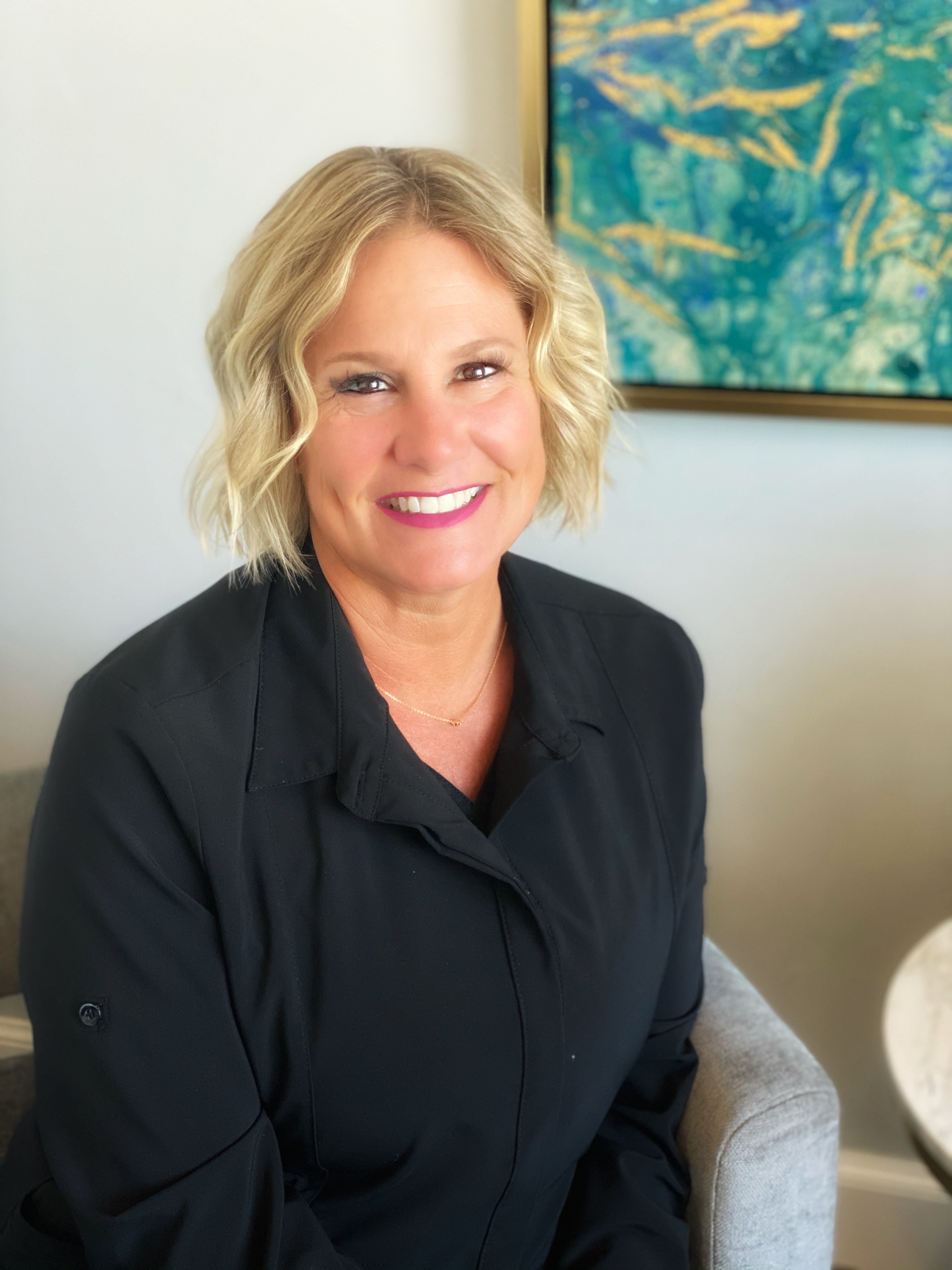 Britt Reece
Dental Hygienist
I grew up in Edmond and have lived here my whole life. I graduated from the University of Oklahoma in 1996 with a Bachelor's in Science in Dental Hygiene. My grandfather was a dentist, my father was a Periodontist, and my aunt was a dental hygienist; I guess I followed in my family's footsteps! My family gave me a passion for dentistry. I love to teach my patients tips and tricks to best care for their specific dental health needs. I love working for Dr. Neely in a practice where patients receive all the "extras" that let them know we value them. Here, I love having the opportunity to give my best to the patients!
My husband, Tracy, is a radiation therapist in OKC. We have 3 kids, Ryan, who attends UCO, Raegan attends the University of Oklahoma (she wants to be a hygienist too)  and Rylee, who will graduate from Edmond North in 2023. We love OU football (GO SOONERS!), going to Lake Tenkiller, boating, wake surfing, country dancing, and snow skiing. A surprising fact, I'm a first-degree black belt!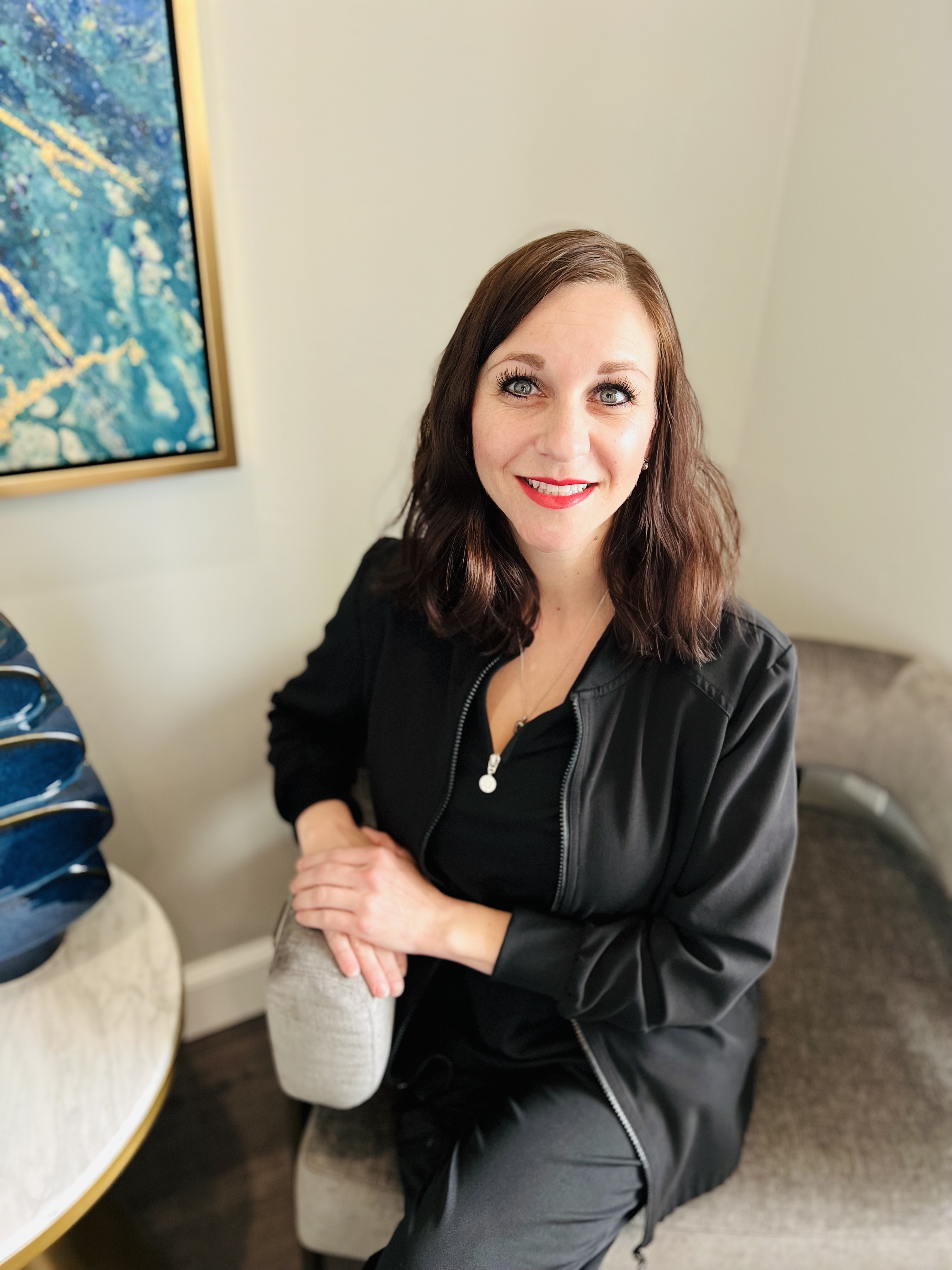 Natasha Migliaccio
Dental Assistant
I have been in the Dental and Medical field for over 16 years now. I've worked various jobs, ranging from dental assisting, office managing/practice coordinator and dental assistant mentor, as well as working for a medical doctor. I am currently and have been certified in many areas of the health industry and practiced in a few States including Oklahoma, Colorado and Arkansas throughout my career.
One of my favorite things about Dentistry is that it is an Art and Science combined. I love learning more about dentistry through continuous education and hands-on experience to better fit each patient's individual needs.
I have worked with Dr. Neely, DDS for a little over a year. I enjoy meeting new people and building quality, long-term relationships with both patients and co-workers.
My husband, Nick works for OKC, as an FQR. We have three kids, Nico, that currently attends Angie Debo Elementary and, Haley and Alyson, that graduated from Santa Fe High. In our free time our hobbies and interests include exercising, dancing, watching NFL/College, attending sports events and having family movie and game night.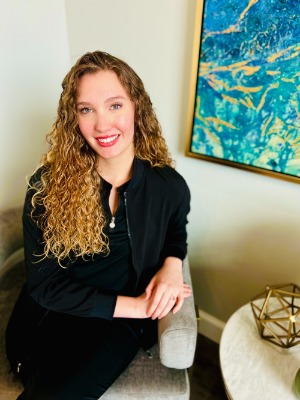 Kennedi Merkle
Office Manager
I moved from Texas to Oklahoma about 4 years ago to be with my fiance, Tyler! We have been dating for 7 years and now have been engaged for a year, we are planning our destination wedding in Mexico on 10/19/2024 as we speak. Exciting times!! We have three fur babies, Smokey, Ruby and Fiona! I love them with every fiber of my body. My most favorite thing to do is EAT! I loooove food, and to travel and try/see new things.
I own an airbrush tanning business and was a manager of a tanning salon in high school before I got into the dental field. I graduated as a dental assistant 7 years ago and actually got my first job at my dentist's office! I fell in love with dentistry and have absolutely loved my role in the office ever since! Britt, our hygienist at Dr. Neely's has been my friend for years and when I moved to Oklahoma she helped me get my first job here. I moved from being an assistant to the front office and have been in that role for just shy of 4 years. Over a year ago I started at Dr. Neely's office, I love what I do everyday and especially love my team that I get to spend my days with!
"Dr. Neely and staff are always amazing! Their care for patients goes above and beyond any expectations I had!"
- Jordan P.
"Dr. Neely and her team have provided one of the best dental experiences I've had. From the time you arrive till the time you leave, this team makes sure you're comfortable and every question and/or concern is addressed."
- Dion H.
"Dr. Neely is so kind and does fantastic work. With an excellent staff and a beautiful office to put your mind at ease."
- Kevin T.
Why Choose Monica Neely, DDS?
Stunning Smiles Guaranteed
We Have the Expertise
We Prioritize Your Comfort
We Promise Truthful & Honest Diagnosis
We Build Relationships